As the world progresses, so does the way criminals operate. No longer are physical crimes the only ones we have to worry about. Now, we must also be wary of cybercrime. This type of crime is done through computers and the internet to commit fraudulent or malicious acts. While it may seem like something that would only happen to large businesses or corporations, anyone can be a victim of cybercrime.
Cybercrime is a constant threat to our data, our finances, and our lives. We need to know how to protect ourselves from this growing danger. If you spend any time on the internet, you know how much cybercrime is rising. Whether it's identity theft, hacking, phishing scams, or ransomware, hackers have become a severe threat to our security. Here are some tips to help you protect yourself from this growing threat.
Cybercrime is rising, and your personal information has become a highly sought-after commodity. This means criminals will do whatever they can to get their hands on your sensitive data. Your online security may have already been breached, and the criminals have already moved on to the next victim. Or, they may be just one click away from accessing the information you consider to be private.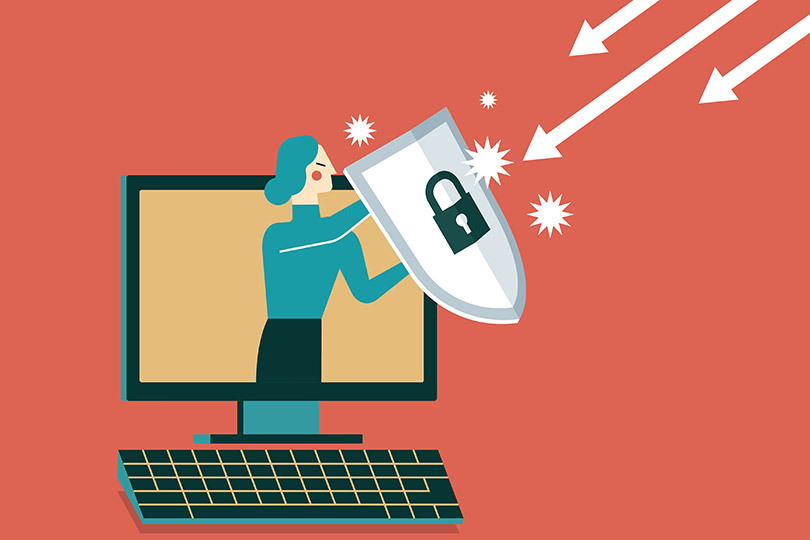 The most common types of cybercrime
Cybercrime is one of the fastest-growing crimes in the United States, and the government is spending a ton of money to stop it. There are multiple types of cybercrime, but the most common is identity theft. Identity theft occurs when someone uses your personal information to commit fraud and gain access to your bank accounts or credit card.  Identity theft can occur through various methods, and it is often done in an attempt to steal your money. Another common type of cybercrime is hacking.
Hacking refers to unauthorized access to a computer network, usually by hacking into a system to steal sensitive information. The third type of cybercrime is ransomware, a malicious program that locks up your files until you pay a ransom. Ransomware is a type of malware created to force you to pay money to regain access to your files. The final form of cybercrime is phishing, an attempt to trick someone into revealing personal information. Phishing scams often use fake emails that look like they are sent from a legitimate source.
How to protect yourself from cybercrime
Unfortunately, there is no perfect way to prevent cybercrime. There are, however, some steps you can take to stay safe. The most important thing you can do is educate yourself about the risks involved. Read up on different types of cybercrime, and learn what to do if you are the victim of a crime. When it comes to identity theft, you can start by verifying your identity online. Use sites like True ID to verify your identity online. This will help you identify potential risks to your identity and help you determine if your identity has been stolen.
How to report a cybercrime
Cybercrime is a growing concern. It's estimated that cybercrime cost the world over $1 trillion last year alone, and the number continues to grow. With such a high risk of fraud, identity theft, and hacking, it's essential to know your rights. As a user, you have specific responsibilities. You are legally required to comply with certain laws and regulations that apply to you when using the internet. These laws include knowing your rights, reporting crimes, and taking measures to prevent crimes. We live in a world where cybercrime is becoming more common, and there is no room for complacency. The more you learn, the more you'll be able to protect yourself.
What to do if you are a victim of cybercrime
Cybercrime can occur in various ways, so there's no one-size-fits-all solution to protecting yourself from it. But you can take a few basic steps to minimize your risk. The best thing you can do is monitor your bank and credit card statements. Monitor your accounts regularly, and look for any suspicious activity. If you find something, report it immediately to your financial institution. It would help if you didn't let the bad guys get away with anything. If you discover that your computer has been infected with malware, download an anti-virus program and run it regularly. Malware will most likely slow down your computer, so you must fix this problem before it becomes a bigger problem.
Resources for victims of cybercrime
We'll give you resources for victims of cybercrime. These tools and resources will help you recover from the financial damage, personal information theft, and more. Cybersecurity is an area that is increasing, and many companies have been slow to respond. Some have done so, but they're still missing the mark.
Frequently Asked Questions CyberCrime
Q: Are there any safety tips or tricks for staying safe online?
A: Cybercrime is on the rise, and with the increase in cybercrime comes the need to be careful on the internet. Most cybercriminals are after money. So it is essential always to be aware of your surroundings when using the internet. This includes being careful who you give out your personal information and maknot clicking any links that may seem suspicious.
Q: What are some common cybercrime issues?
A: Phishing scams are when someone pretends to be a legitimate business or website to steal your personal information. If you receive suspicious emails, contact the company directly by using their website or phone number.
Top 5 Myths About CyberCrime
1. You will not be able to protect yourself from cybercrime.
2. You will not be able to prevent your children from being a victim of cybercrime.
3. You will not be able to detect a hacker before you get hit.
4. You cannot protect yourself from cybercrimes committed by a family member.
5. You cannot protect yourself from hackers using your credit card.
Conclusion
Cybercrime is a growing problem, and the internet has made it easier for criminals to operate with less risk. They can do it from anywhere, which you might never even know. I'm going to teach you how to protect yourself from cybercrime using the tools that are already available.