Thermal imaging is a versatile technology that allows us to visualize temperature variations in objects and environments. It finds applications in various fields, including industrial, medical, military, and consumer electronics. There are two primary types of thermal imaging systems: uncooled and cooled thermal imaging.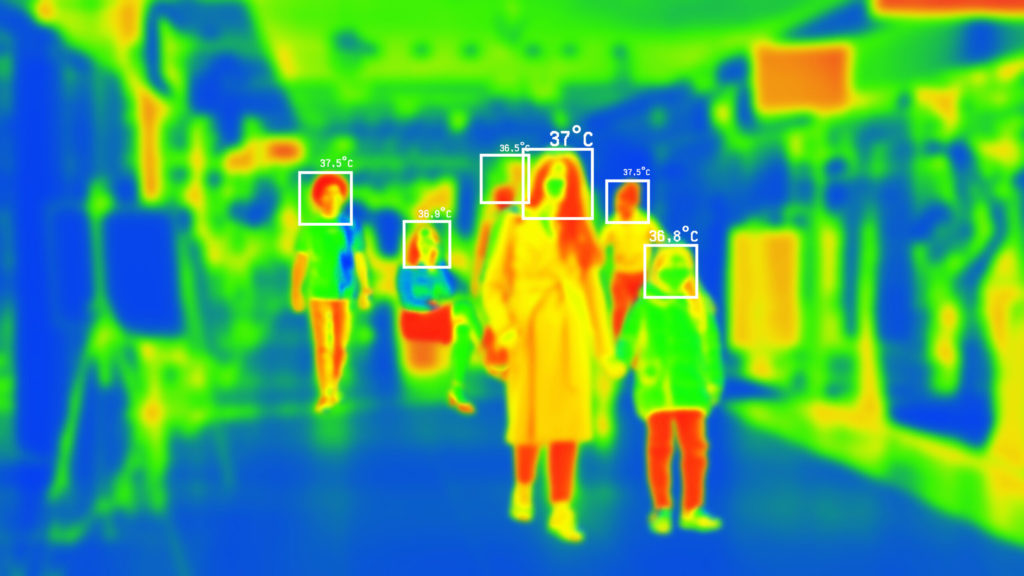 Let us explore these two types and their differences.
Uncooled Thermal Imaging
Uncooled thermal imaging systems are the more common and cost-effective option. They are known for their durability and reliability, making them suitable for various applications.
The key features of uncooled thermal imaging are as follows:
Sensitivity to Infrared Radiation: Uncooled thermal imaging cameras detect long-wave infrared (LWIR) radiation, which is emitted by all objects with a temperature above zero. This allows them to capture temperature differences and produce thermal images.
Microbolometer Technology: Uncooled thermal cameras use a microbolometer as the core component. A microbolometer is a microelectromechanical system (MEMS) device that measures changes in electrical resistance caused by temperature variations. These changes are converted into thermal images.
No Cooling Required: Uncooled cameras do not require cryogenic cooling systems, unlike cooled thermal imaging systems. This reduces their size, weight, and power consumption, making them more portable and cost-effective.
Applications: Uncooled thermal imaging is widely used in various applications, such as firefighting, search and rescue, building inspections, surveillance, automotive night vision systems, and smartphone attachments.
Resolution and Sensitivity: While uncooled cameras are generally less sensitive and have lower resolution than their cooled counterparts, technological advancements have improved their performance.
Cooled Thermal Imaging
Cooled thermal imaging systems are known for their high sensitivity and superior image quality. They are typically used in specialized applications where precision and detection range are crucial.
Here are the key features of cooled thermal imaging:
Sensitivity to Mid-Wave and Long-Wave Infrared: Cooled thermal cameras are sensitive to both mid-wave and long-wave infrared radiation. This allows them to detect temperature differences with exceptional precision.
Stirling Cycle Cooling: Cooled thermal imaging systems use a cryogenic cooling mechanism, typically based on the Stirling cycle, to maintain the detector at extremely low temperatures (often close to absolute zero). This ensures the highest level of sensitivity and performance.
Longer Detection Range: Cooled thermal cameras can detect and identify objects at greater distances than uncooled systems, making them suitable for military, surveillance, and long-range applications.
High Resolution: Cooled thermal imaging offers more detailed thermal images. This is especially important in applications where fine details need to be observed.
Higher Cost and Bulkier: The precision and performance of cooled thermal imaging come at a higher cost, and these cameras are typically bulkier and less portable than uncooled alternatives.
Applications: Cooled thermal imaging is commonly used in military and defense applications, scientific research, astronomy, and high-end industrial inspections.
Final thoughts
Both uncooled and cooled thermal imaging systems have their distinct advantages and applications. Uncooled thermal cameras offer affordability, portability, and versatility, making them suitable for everyday use. On the other hand, cooled thermal imaging systems excel in precision, long-range detection, and high-resolution imaging but come at a higher cost and are typically reserved for specialized applications where the utmost accuracy is required. The choice between these two types of thermal imaging depends on the specific needs and budget constraints of the intended application.